Flashes of Merriment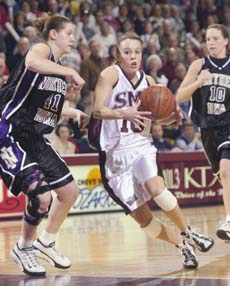 AAAIIIIEEEE! Who spilled grease on the floor?!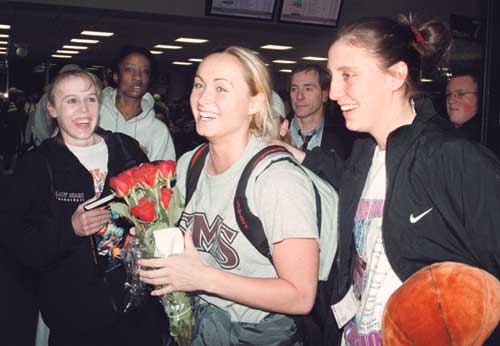 I can't stop laughing!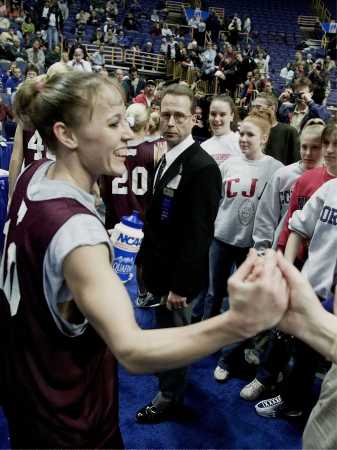 Hmmph! I wear a nice suit and tie, and this GIRL gets all the attention!

It's called a 'dress', Jackie!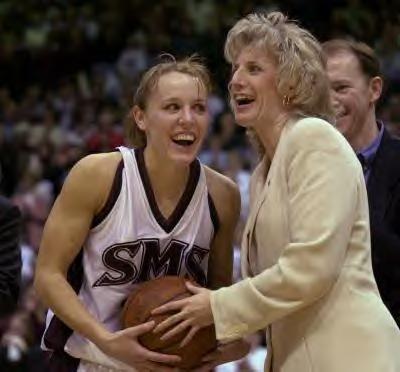 Coach, we can't start until you let me have the ball!

And this here is my friend, Jackie! Can she play ,too?

Hey, no fair! Who let the skyscraper into the game?!

See, I CAN jump higher than you!

A dog?! You want me to pose with a dog?!

Whoaa! Scoot back just a little!

I forgot how dang windy it is back here in Claflin!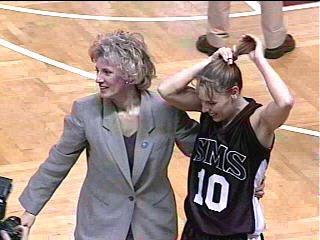 I'm coming...wait a minute! My hair has to be just right, there's cameras everywhere!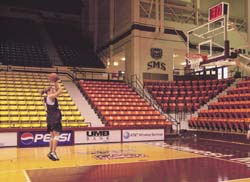 Jackie, the game's over!...Jackie?...Jackie?
---

One hath no better thing under the sun, than to eat, and to drink, and to be merry.
Ecclesiastes

Send in your funny caption and picture!
Send E-Mail


---

Photo Credits: Christina Dicken, Ben McCall, Michael Conroy, Edmee Rodriguez, Unknown, Edmee Rodriguez, Christina Dicken, Larry Smith, Topeka Journal, WNBA, Edmee Rodriguez. Web Design by Fairbrothers 2000. I am not affiliated with SMSU or WNBA basketball.